Celebrity Babies and Kids - Moms & Babies - People.com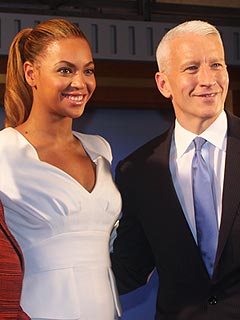 Courtesy Anderson Live
Since the birth of daughter Blue Ivy last January, Beyoncé and Jay-Z have had no qualms about getting down and dirty when it comes to diaper duty.
In fact, the proud parents' baby bliss has left them loving the new chore.
"Actually, [Jay-Z] is very good. We both [change diapers]. I love changing diapers, I love it. I love every moment of it, it's so beautiful. I love it all," Beyoncé says during a Monday appearance on Anderson Live.
From diaper changing champ to singing sensation, the songstress admits she frequently lulls her baby girl to sleep with sweet songs.

View original post 104 more words